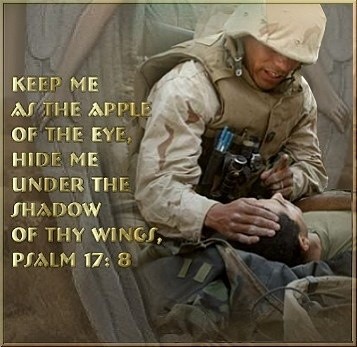 Pastor Ryan has spoken @ Lake Gregory Community Church, Armor of Light Military Ministry, the Ambassadors Club of Rancho Commmunity Church in Temecula. In additon he has been a guest on the Frank Pastore Show KKLA on two occasions and the Update Program by Terry Lind on KWAV. He is slated to be interviewed on CNN with Capt Gade and LT CMDR Chambers..two members of the Reunion. If you would like Pastor Ryan to come speak at your Church or Ministry please contact Phil Presley 951.734.2237 or chaplainpresley@aol.com
HIS GOD GIVEN VISION

Pastor Ryan has a vision to send copies of Reflections on the Battlefied to EVERY troop serving in Iraq and Afghanistan. Approxiamately 140,000 approxiamately 500 have been sent at no cost. He does not profit one cent on this it is God' book and he desires to further the Kingdom by giving the Hope of Christ to our fighting men and women.

To Donate any Amount to this cause: Send any amount to Battlefield Ministries PO Box 34 Norco Ca 92860. On your notation "reflections" 100% of this will be applied to printing costs to send to these troops.
CALENDAR OF APPEARANCES


March 7, Guest " The Frank Pastore Show KKLA 99.5



April 9 Armor of Light Ministry, Calvary Chapel Costa Mesa


May 31 Guest " The Frank Pastore Show on KKLA


June 15 Guest, The Update Program KWV Radio 107.9



July 3 Lake Gregory Community Church


August 10 Calvary Chapel Pinetop, Lakeside Arizona

September 11 "The Reunion from the Battlefield"


The City of Crestline, California 911 Ceremony


October 16 Guest, The Ambassadors Club

Rancho Community Church, Temecula

Nov 11 Guest, 10 AM CNN TV 'LIVE FROM W/KYRA PHILLIPS, 'Faith In the Fight'

Nov 11 6pm Bethel Seminary, San Diego



NOVEMBER 22...Interview Guest Ben Ball Show wtkf 107 FM

Eastern North Carolina..5:45 AM PCT www.wtkf107.com


NOV 24 Guest, Pat Hennessy KKLA.."Sharing the Gospel on The Battlefield"

Jan 21, 2006 Book Store Signing Gillette, Wyoming

Jan 22, 2006 Guest Speaker Gillette Christian Church


Feb 1 Marine Corp Bookstore Campm Pendleton/ 11-1pm

Feb 8...Small Group Saddleback Community Church

Feb 9 ...TV Interview PBS Appearance 6-8 Channel 35

Feb 10... Speaking at Christian Life Assembly

May 27

Sunday Morning, 11am - Lake Oswego Christian Fellowship, Lake Oswego, Oregon

Sunday Evening, 6pm - Living Word Fellowship, Boring, Oregon


MAY 29 MEMORIAL DAY..GUEST FRANK PASTORE SHOW, (2ND YEAR ON MEMORIAL DAY)
JUNE 23 ' FRANK PASTORE SHOW' GUEST ON THE SUBJECT OF TITHING
TO WRITE PASTOR RYAN:




PASTOR RYAN KRAUSE

desertpreacher04@yahoo.com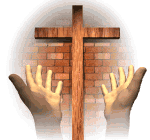 TO ORDER REFLECTIONS FROM THE BATTLEFIELD: WWW.BLESTPRESS.COM WWW.AMAZON.COM